Introduction
In 2020 I discovered so much about myself. The things I'm capable of, the parts of me that I didn't understand before I appreciate now, the people in my life that I love and how I want to spend time with them – all of it became so meaningful and necessary to me last year. I think of 2020 as the year I earned, because I fought so hard to claim all of that joy. I want to do more of that in the next year, but resolutions are for another post. Here's the year in review for 2020.
Winter
One of my favorite things I picked up in the Winter was drawing! I decided to buy a ticket to the Walters Art Museum in Baltimore, Maryland for their Gallery Drawing Event. I had been meaning to write about it for the blog but hadn't yet, maybe I'll publish that soon. Once a month, the art museum – a collection of over 30,000 pieces! – sections off part of the museum and gives out materials to draw. I took it upon myself to be present in the moment, no distracting music through my headphones, turning off my hypercritical tendencies, and just trying to draw something I could be proud of. It started a little habit too, I bought a drawing book, a variety of pencils, and tried to figure it all out. I love acquiring new skills and hobbies, and while my brain does not necessarily compute the world in that way – I'm clearly a writer instead of an artist – I did enjoy trying to figure out how others work. I loved it.
I dyed my hair red. I saw Little Brother in concert.
I started frequenting the gym more often as well. My chubby exterior often has people assume I don't like working out, but I do! My past includes years of soccer and lacrosse, and I get a lot of pleasure from weight lifting and cardio. I was taking barre classes up to three times a week, loving and laughing through the pain! Visiting the gym to run for forty-five minutes while watching baking shows on the tiny screen.
That's the key for me, both the museum and the gym are within walking distance and I ADORED the schedule I was establishing before Coronavirus closed both of them. The horror I felt watching so many events being cancelled in real time was devastating! My gym is open but I'm not ready to return to it, and the museum is still on very restricted hours. I even had to cancel some super anticipated trips! When the world reopens, I'll be back, I miss it so much!
Spring
In Spring I cut my losses from class and tried to focus on work. I still don't know how I feel about work but that's probably another post for another time as well, but I spent a lot of time eating pastries, drinking coffee, orchestrating online webinars and sitting in meeting after meeting after meeting. I wonder if office administrators found this year to be as productive as before, because I found the onslaught of meetings, what I felt was an attempt to maintain normal productivity in an abnormal time, to be super demoralizing! It was exhausting! You have to be twice as cheery online to make sure that you're heard and seen properly, because if you show your exhaustion on your face you have to explain it, and I just want these meetings to be over! But anyway, back to the fun stuff.
Books!
I bought a Kindle e-reader in Winter and started to really attempt to use it. Initially I had bought it to read academic books, but I thought it best to have something that was exclusively for my own benefit outside of school, so I started to try reading for fun. I didn't read nearly as many books as I would have liked to this year, but I did make it through some really interesting ones!
I read Eartha Kitt's "Confessions of a Sex Kitten". I was super excited about reading her life story because her ethos has been super useful to me in the aftermath of a strange breakup. I wanted to know more about the woman who said, "I fall in love with myself, and I want someone to share it with. I want someone to share me with me." The book was… okay! I'm not a biography person normally, but I loved hearing about her exploits with rich men who doted on her. The essence of true romance!
I read Lauren Collins' "When in French," a book I had been wanting to read since reading her essay about falling in love with her French husband in 2016! (I play around with the idea of subscribing to a literary magazine all the time, because I clearly enjoy and remember some of the work I read, but not yet, I need to make the habit!) The book was fun, it wasn't what I was expecting entirely. I wanted more discussions on French from an English speaker, and while they're there, the book is mostly about the cultural clashes that occur between her and her husband as a result of their different backgrounds. A very cute romance with the backdrop of language learning. French is always on my list to learn, so one day, maybe I can write my own language memoir.
I finally finished, "If on a winter's night a traveler," by Italo Calvino. I got this book because I'm into magical realism and sci-fi, and this was on a list of genre bending books that you must read. That description is pretty apt, because every single chapter of this book is quite literally, a new book! It became intensely frustrating to read but also exciting, because every time I became enraptured in a scene, it was over! The book constantly pulled the rug out from under me and when it was over I was left sitting in bed delighted, confused, and angry. Every chapter was a tongue-in-cheek nod to the nature of books, reading, readers, and writers and it all felt so familiar. I think I liked it?
I also read "Souvenir," by Rolf Potts, part of the "Object Lessons" series on every day objects and concepts. We had read "Hood," in class and even got the opportunity to speak to the author, so I became interested in the other books in the series. For someone with wanderlust like me, I wanted to know more about the little trinkets that have so much pull on us when we travel. Even the book cover, the inspiration for the book, a little souvenir key chain of the Eiffel tower brought me tumbling back to my first week in Spain. My homestay family's daughter gave me the house key, with her own souvenir key chain of the Eiffel Tower! Memories on memories. This book is great, a historical examination of souvenirs from their earliest inceptions, modern-day museums, and the commercialization of souvenirs today. It got me thinking more critically about the souvenirs that I acquire and have acquired throughout the years.
In addition to these books, I participated for a bit in a Black Brazilian Feminism online chat. I was too hesitant to speak in the meetings – more on that later – but being in these groups, reading works from Black feminists like Audre Lorde in Portuguese, was invigorating. I haven't dabbled in feminist literature that often, but whenever I do, it makes me a better thinker, a better woman, a better person. I have "Sister Outsider" on my Kindle still so I can continue to read the other essays. I will create a better reading routine in the future, because it makes me feel so good.
Oh, by the way, I'd like to mention that I read many of these books in a book club of sorts with my sister! We would read for a half hour and call each other to talk about what we read. It was fun! Here's to more books in 2021.
Summer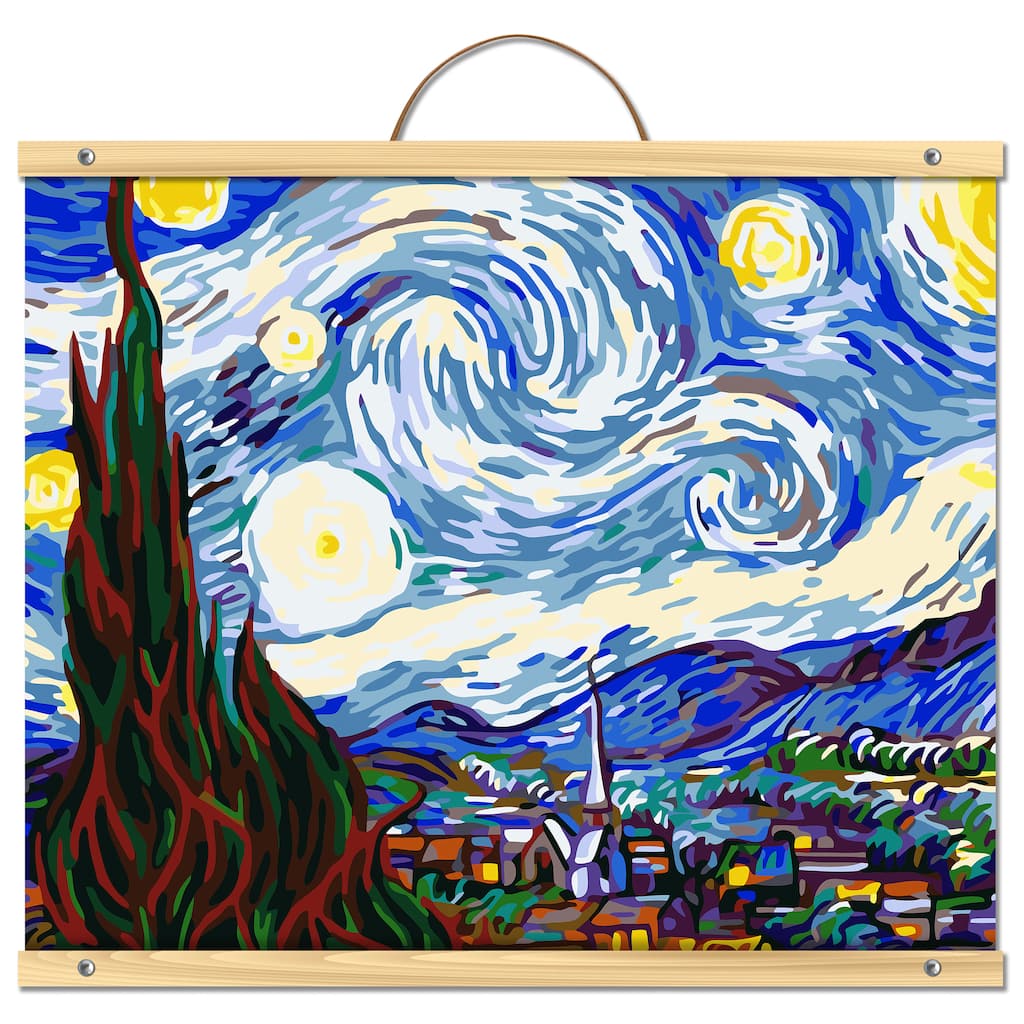 I started painting and videogaming hard in the Summer. I bought a Van Gogh paint by numbers of "The Starry Night," and began chipping away at it. Still not finished! But I discovered that I liked the miniscule dedication to detail that the process necessitated. I even started painting some of my little drawings too! On canvas! I used the finished products to decorate my apartment. I dabble around with the idea of going from acrylic to water color, but maybe later! I need better tools… and I live in a good neighborhood for that because the art school, MICA is in Baltimore and there's an art supply store, not a Michaels but like, a real art supply store up the street within walking distance and maybe I could just go there and buy some watercolor kits and….
I made efforts to see friends (technically irresponsible but I'm human and I missed them) in the safest ways possible. I visited friends and ate outdoors, went on walks in beautiful state parks, and even went on a writing getaway with a classmate. Being away gave me enough perspective, support, and energy to throw myself back into my work. This is the part of me that I know is still inside of me, the part that's energized by research, insatiably curious, and eager to bring stories to light that few have heard.
I get back into my research to finish my courses; I recruit participants, get their consent, conduct interviews, transcribe the interviews, analyze the interviews, and write my research papers. I made an effort to write out all of those steps because I really did that shit! Outside of class! On my own! Fully independent! PhD programs are meant to create researchers and I'm already a researcher, it's already in me! In addition to this, I even wrote a chapter for publication and submitted it! I don't know if it made the cut, but the fact that I did that, in addition to all of my other responsibilities is super encouraging. My depression has made me constantly question if a PhD is what I really want, and moments like that make me so very sure.
Also, I'm still very much participating in Portuguese practice. I speak for an hour or so in Portuguese up to twice a week and it's encouraging. I love it, it's a hobby, but I love it. I also get super into the Brazilian version of the Netflix reality show "Circle," and blog my viewing on my Instagram. #TeamMarina #TeamDumaresq
I dye my hair blonde.
Fall and Winter
I keep up with classes as best as I can. I start dating on Tinder. Online dating when online is all you can do is weird and hard and online dating is awful in general, but I get a few good dates out of it. Some good conversations, some good movie nights, and one guy in particular makes my heart go pitter patter, so it's been fun! I vote in our crazy election via mail and I don't know if it's ever counted, and I go to a Halloween party with some friends and drink ginger beer instead of real beer for the first time. I can have fun without alcohol, and I'm glad my friends support me in my sobriety, UGH MY FRIENDS ARE SO NICE.
I go to a pumpkin patch with my friends and sort of maybe probably definitely give everybody in our group COVID-19. Whoops, sorry gals, but we got some good photos? No? Okay, I'll stop.
While my depression was super bad around this time, I count it as an accomplishment that I'm treating myself, which isn't easy! Many people don't do it for a variety of reasons, most of them fear. Getting on medication and meeting with a psychiatrist is hard and I did it anyway! Go me! My medications have helped me put myself back together again, cleaning my house, cooking for myself, working on my research, finishing classes, I've even started reading again, getting through a book of short stories in Portuguese!
And now…
Thank you to everyone who's supported me through this crazy year! The friends I've made and loved, I want the best for you and I promise to be a better friend next year! Snooky, thank you for getting me out of bed and outside every day, I love you, you giant snowball. I promise more low-calorie treats in the future! My family, thank you for everything, supporting me even when I feel I'm not worthy. My professors who put up with me – nooo – my professors who give me words of encouragement, support, and direction for this time in my life where I have no idea what I'm doing but I just really wanna do something.
Here's to a year of new beginnings! New hobbies, new friends, new memories, new loves, new experiences, new sensations! I really want to learn how to play bass guitar! I really want to practice more Spanish in the new year! I want to read more books! I want to dance more and as someone who hates hugs, I really wanna hug somebody in the new year! Ohhhhh I wanna hug somebody! Hug somebody who loves me!
Happy New Year!