Dear Non-Black People, This Wasn't For You
You weren't supposed to know about Karen, the alleged "k-word." You weren't supposed to know about Becky either. "Bye Felicia" was exclusive to Black folk. "Whew, Chile, the ghetto!" is another. These things weren't for you, but Karen especially. It was our way to make sense of and make fun of a world where white women weaponized their whiteness and perceived frailty to destroy the lives of Black people. It is at once explicit knowledge that we talk and write about, while also tacit knowledge that fully explains itself the moment we see it. We know that white women in general have a profound sense of entitlement, a deep-seated resentment of Black joy, a desire to reclaim the power that they assume is zero-sum. We also know that a lot of white women are named Karen. Or Rebecca.
But you weren't supposed to know that we call you Karens.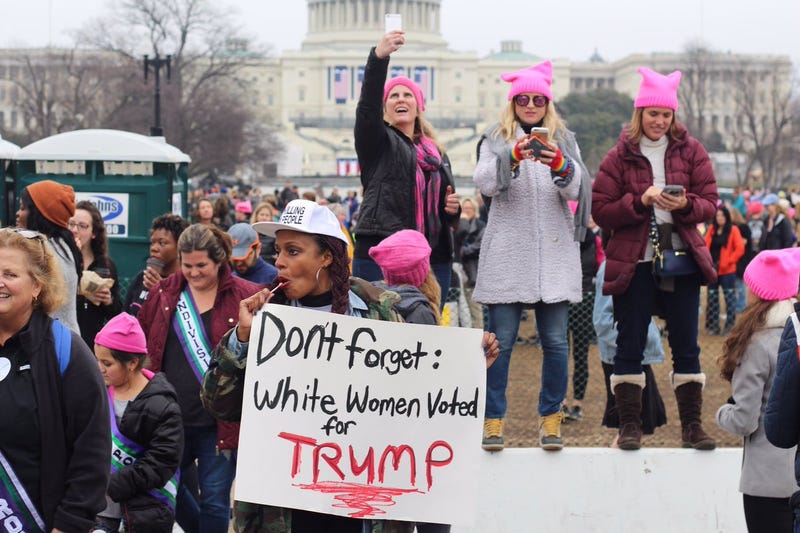 All Culture is Not Your Culture
There's a purposeful flattening of societies that occurs online and in mainstream media. It's frequently called "cultural convergence" leading to "cultural homogenization," and is often cited as a symptom (or purpose!) of globalization (which is commonly understood as an inevitable process of humanity towards…something – don't get me started). That is to say, because many societies are based on the belief of a singular forward process of development, cultures are assumed to exist to be incorporated into society at large towards the future. The idea that the world's cultures are a market that you can pick and choose what to bring into the future is an act of consumption that doesn't care about the meaning or significance or the purpose of culture. Culture is not meant to be shared, nor does it belong to everyone. It can be. But the assumption that culture exists like a costume are where the trouble starts.
This Is Why We Have Our Own Spaces
Critical theorist Nancy Fraser called the communities that form against the mainstream "subaltern counterpublics," spaces in which
parallel discursive arenas where members of subordinated social groups invent and circulate counterdiscourses, which in turn permit them to formulate oppositional interpretations of their identities, interests, and needs.

Nancy Fraser, "Rethinking the Public Sphere: A Contribution to the Critique of Actually Existing Democracy"
Basically these communities are a means to leverage power, by giving the oppressed (the subaltern) space to articulate exactly what their experiences are and what they demand among themselves. While American culture offline is full of communities within communities, communities of all kinds see a different world online. Their ideas, concepts, and language gets co-opted, changed, deformed, and eventually "killed" in online spaces all the time. Academics see concepts like "The Many Worlds Interpretation," "White Privilege," and "Cultural Appropriation" turned into avant-garde television and culture wars, often so far-removed from their original intent or understanding that they're rendered useless in the spaces they originated from.
This is not new, words have always been absorbed into society at large where they have their own life cycle, but on the internet it happens at breakneck speed. What would normally take decades now happens in the course of a few years. The dynamics change considerably when it is marginalized communities that see their language turned inside-out by the very same communities that ostracize and harm them.
The language that they use among themselves is created out of their position at the margins – they are separated from the mainstream, so they talk to each other. What comes of this social isolation are dialects like "Ebonics," slang like the lyrics at the core of a Pusha T song, and many times this speech acts as a cryptolect, a way of speaking meant to conceal meaning from those not in the in-group.
Imagine how strange it is to hear media outlets or celebrities say phrases like "throw shade," or "read" (often incorrectly) when it is those same outlets that don't promote, champion, or defend the LGBTQ+ people who created them. (This article is incredible, give it a read, so is this one, which essentially says what I'm writing here, but specifically for the future of gay slang.)
Stay in Your Lane
I'd say it's safe to say that if you see a term going around that's clearly cultural and non-academic, and you have to go to UrbanDictionary.com to figure out what it means, it's not meant for you to know. I say clearly cultural 'cause I don't want you making excuses for not reading books 'cause you didn't know what "intersectionality" means and you go, "welp, I don't need to know!" While that's sometimes true (wording is important for academics for this very reason, getting the audience right!), it's not always the case.
When Black artists create music that you need to Google to understand, maybe like, imagine that it's not meant for you to enjoy, or else they'd make it accessible. Just 'cause you like it doesn't mean that it's meant for your consumption. It can still be enjoyed but you can't go to Rihanna and tell her that her using the n-word in a song made you uncomfortable (nor can you feel as comfortable to rap a Kendrick Lamar song, TO HIS FACE!, n-words and all, just because those are the lyrics).
When Beyoncé called a homewrecker a "Becky," thinkpieces abounded about what Becky possibly meant, who she was, and if she was real. Black people didn't have the same obsession that mainstream media had regarding it because it went unsaid. The nuance that a name like that conveys doesn't need to be unpacked because we already know.
When writers take time out of their busy days and frequently oppressive lives to explain to you, hapless non-member of a group, that you're using shade incorrectly, or maybe stop saying "Bye Felicia" if you haven't seen the movie it's from or know the true origin – they're doing you a favor. They should be paid handsomely for their work, and honestly I wish they'd stop. It's like seeing in real time someone tell someone else about their secret family recipe, only for them to go on and make a killing off it.
Tools of the Oppressed
An amazing professor of mine told me that language like this is a tool of the oppressed. This metaphor of a tool is the same one present in Friere's "Pedagogy of the Oppressed" or Lorde's "The Master's Tools Will Not Destroy the Master's House." The name-calling (that oppressors frequently liken to actual slurs that they previously enjoyed access to before the oppressed gained greater power to resist), are tools of the oppressed ("a weapon of Black joy"). These are part of the greater cryptolects, or "anti-languages" or "anti-creoles," and we cling to them because they matter to us. We know that calling someone a "BBQ Becky" or "Permit Patty" doesn't change things, but it feels good. In between voting and protesting and crying and fighting and building and supporting and resisting we laugh. And Karen is just a funny jibe. It's punching up. Karens can and have killed us.
This Doesn't Go Both Ways, Colonizer
I know, it's weird to have someone say that calling you a name that makes you feel bad is okay, especially if you can't do it back. What if I told you that as things stand, as they currently are in the year of our Lord, 2020, on Al Gore's Internet – you already are doing it back. Every day this same violence is enacted on marginalized peoples – Black people, indigenous people, LGBTQ+ people, refugees, asylum-seekers, etc. Around the world our freedoms and humanity are up for debate – we are actively being detained, we are actively being extra-judiciously killed, we are actively being deprived of housing, we are actively political cannon fodder, we are actively being denied healthcare, we are actively dying because people think our lives are not of quality. All we can do is call you a Karen.
Karen is slowly dying to me, but we'll come up with something else, because we have to, it's a small piece of justice for me and my community in this country that frequently lets us know that it hates us. Next time you find yourself offended by a name, like a one-liner in a movie, think about what is meant by that word and if you need to take up any more space in that conversation.
And then shut up about it you doo-doo head ass colonizing ass annoying ass I was told by Applecare ass get off my lawn and keep walking ass clinging to my guns and religion ass basket of deplorables ass Karen.
With love and extreme patience,
Kris'tina
P.S. I'll be waiting on my invoice. My cash app is $krimani.